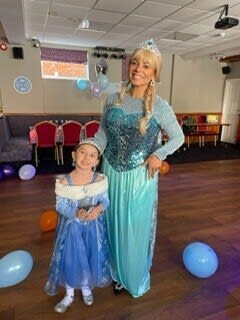 What's Included?
✔️ Fantastic experienced professional DBS checked kids entertainer in uniform or fancy dress, providing an interactive party, engaging brilliantly with the children & creating a great atmosphere throughout

✔️ Amazing age-appropriate games, competitions & family entertainment. Traditional & new games with a twist, fun dancing challenges. No elimination-style games!

✔️ Amazing Large-disco with party tunes (Power will be required)

✔️ Laugh out loud comedy magic on the arrival of guests and in-between party games

✔️ Fun bubble machine (with non-slip mat) (Power will be required)

✔️ Prizes: (winners medals) & stickers for every child

✔️ Add Superhero, Princess or another themed party entertainer

✔️ Courtesy call/SMS from our friendly entertainer prior to your booking taking place

✔️ Book securely using a debit/credit card on our website via PayPal. You can pay your party balance cash on the day.

The running time varies from 2 to 3 hours.

Get ready to be taken on a journey to a fantasy land with our themed parties. They are so simple yet so fun. Your child gets to select one of the four themes we supply in-house and our entertainer will come to your kid's disco party in the fancy dress theme, ready to cake and shake.

The choices are characters from Frozen for all those Frozen lovers, minions to create non stop guaranteed laughing, action heroes or a choice from your child if different from the above on advanced notice.

Special effects will include, a selection of laser light, smoke machine or foam machine. finally, our trained entertainer will also offer dance acts depending on the theme you select.
Princess Party
If your child has a favourite Princess and you are looking for an unforgettable fancy dress party, we can help you make this happen. We provide a large range of princess characters that you can choose as part of this exclusive themed children's disco party service. Our professional entertainer will host the party dressed as your child's favourite Princess and will bring it to real life, giving your child the best surprise ever. Our professional children's entertainer will make sure your child is the star of the show. The package will include a DBS checked entertainer, top of the range sound systems and disco lights, special effects of your choice and a large selection of fun games suitable for the specific age range.

This package is designed for children between 4-10. For children younger than this, we normally request parental assistance. Go no further, CALL US.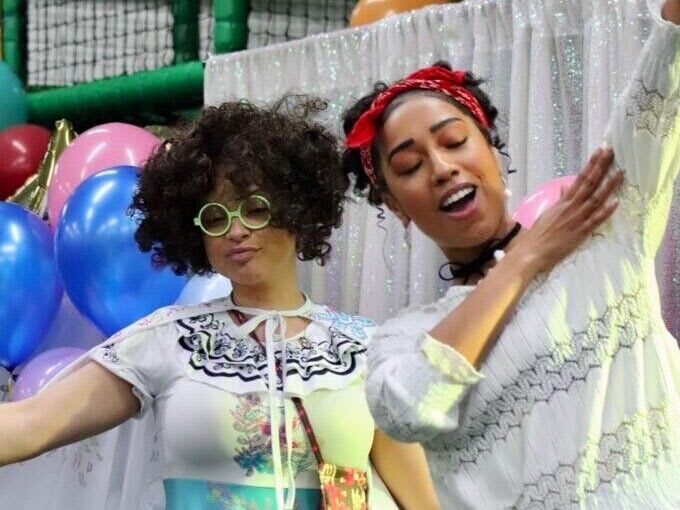 Our Selection
Encanto

Wonder woman

Elsa









Party Games
Musical statue (try not to laugh)

Parachute Game /mouse and cat /washing machine / make the balls fly

Mummy rap challenge

Jumping bag race

Limbo

Dance battle

Conga

Back-to-back challenge

Coca Fanta challenge

Banana race

Meet the poppet

Find the ball blindfolded

Musical Bumps

Singing competition

Gangham style dance-off.

Macarena dance-off.

Bomba dance-off.

Candy dances off.

Much more...
Special Offers
Monday to Thursday Special Offer £20 OFF
Save £20 on the price of your selected package if you book between Monday to Thursday! Only on 2 hours

Friday Special Offer £20 OFF Only on 2 hours

If you chose to have your party on Friday, you will get a special discount of £20 on the 2 hour party packages


Weekend Special Offer £20 OFF Only on 2 hours

You can save up to £20 of the original package if your Disco entertainment ends by 1pm.

You can save £15 of the original package if your Disco entertainment starts from 5pm onwards. Only on 2 hours
Price
Starts from £200
Extra: Add balloon modelling for a small price £20
1hours = £200
(10% off Mon - Thur)

30 Minute set up Time
30 Minute Pack up Time














1.5 hours = £230
(10% off Mon - Thur)

30 Minute set up Time
30 Minute Pack up Time














2 hours = £260
(10% off Mon - Thur)

30 Minute set up Time
30 Minute Pack up Time














3 hours = £340
(10% off Mon - Thur)

30 Minute set up Time
30 Minute Pack up Time














Area's We Serve
Greater London, Kent, Essex



















Opening Times
Monday - Thursday: 9am-7pm
Friday: 9am-6pm
Saturday / Sunday: 10am - 1pm